A FAMILY BUSINESS OF 2 GENERATIONS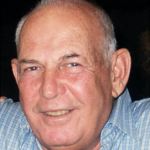 Mr. Yigal Michelson
Founder
1936-2010
AFRON Machinery Ltd. was founded in 1966 by Yigal Michelson. The name of the company "AFRON" was consumed of his 2 children – Afrat & Yaron.
The first Picking Tower was introduced in 1966 as an innovative solution for picking Avocados and Mangos in the most efficient, safe and fast way, saving endless hours of expensive labor costs.
In 1969 Yigal Michelson granted by "Kaplan Prize" for his invention describing the first "Michelzon" as an easy to use and affordable machine with the highest operational flexibility ever presented.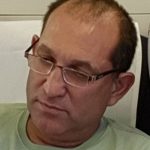 Yaron Michelson
President

Yaron Michelson continued his father legacy since 2010 until today. Yaron led the company to a continuous growth and development, geographical expansion and introduction of the new generation of Dates Picking Platforms, Hydraulic Pruning Machines and Shakers machines for harvesting Almonds.
For years after, Yigal Michelson continued to introduce innovative solutions for pruning and picking, selling them in Israel and around the world and gained a reputation of the leading inventor in the fields of heavy duty, mechanical and hydraulic picking, pruning and harvesting machines for which he also granted patents by the United States Patent and Trademark Office (USPTO) such as: